Obvs the mass retailer never wins, but what a damn good replica. So good, I bought a pair.
(dammit...rent's due next week)
My reasoning is that I rarely fall in love these days, and when I saw these babies, I was drooling. Strange, mine are open toe...way better. Once clogs came rolling into the fashion room a month or two ago, I honestly was disgusted. Although, once I see a pair in black leather with a wooden heel and with the bonus of a rubberized sole, I was sold. I never really thought I would buy into it but Zara has done it again for me. (the first time would be the inspired Balenciaga bold shoulder blazer I bought from Zara, what a beaut.) I'll prove you wrong Charisse (my bff) that I will sport them outside of the bar!! ha.
What are your thoughts on clogs last season? Do you think it has lasting power?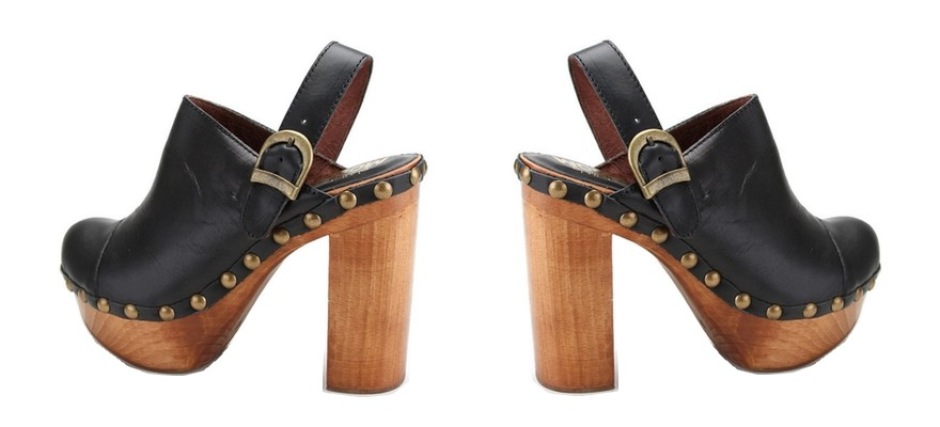 Chanel $1700.oo-----------------------------------------------------------Zara $159.00